Realizing our ideas
Projects
Below, we summarize our current third-party funded projects. See the linked project sites for more details.
Resilience meets secure networked control
Duration: 03 | 2023 - 03 | 2026
The project is part of the DFG SPP Resilient Worlds , which aims for resilience of connected systems against internal failures and external attacks. Our focus lies on enhancing the resilience by introducing encrypted control for interconnected control systems. In cooperation with the Chair for IT Security and Cryptography at the University of Wuppertal our goal is to combine our theoretical background in cryptography and control systems for real-world applications.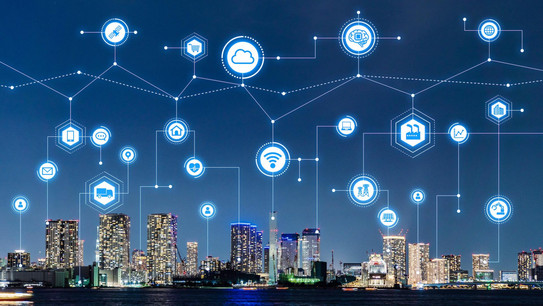 Applied encrypted control for critical infrastructure (Aperitif)
Duration: 01 | 2021 - 12 | 2022
The project, which is funded by the Daimler and Benz foundation, deals with the application of encrypted control schemes to real-world systems. So far, encrypted control is mostly illustrated with simplified models and numerical examples. We aim for actual implementations on target hardware and applications to smart grids and robot swarms.
Encrypted optimization-based control for networked systems (EpicNets)
Duration: 11 | 2019 - 10 | 2025
In this project, which is funded through the Emmy Noether program of the DFG, we intend to develope the foundations for optimization-based encrypted control. So far, encrypted control has only been realized for simple control schemes such as linear state feedback. We aim for encrypted implementations of more demanding schemes such as model predictive controllers (MPC).